---
In the fall of 2009, (in)courage opened its doors and invited women from all over the world to come apart and rest awhile. Creating a space in the middle of the every day chaos. A space to breathe. A space to connect. A space to listen. And a space to hear from the God who names us His daughters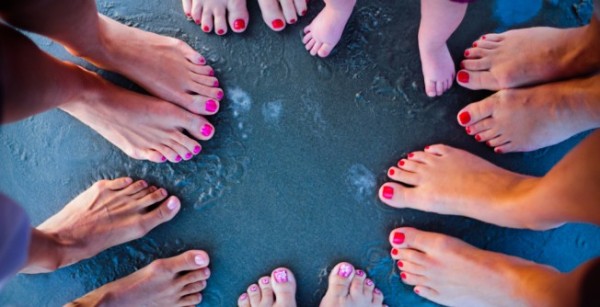 It's that place where you can put your sandy, dirty feet on the coffee table, laugh late into the night with girlfriends, and hear God's voice through our shared, broken, beautifully redeemed every day stories.
Our Story

You can read the full story of how we built this place that we like to think of as a bit like a beach house over here.
Our Heart

Our relationship with Jesus is the heart of who we are and all we do. We realize that our readers are in many different places in their journeys of faith. All of you are welcome. And to learn more about what we believe and how we've all messed up click here.
Our Writers

There are 28 women who write regularly for (in)courage. You can meet them over here.
Almost every one has been with us since the beginning. And they take turns each day pulling up a chair to share their stories of what Jesus looks like in their gloriously ordinary, and often messy lives.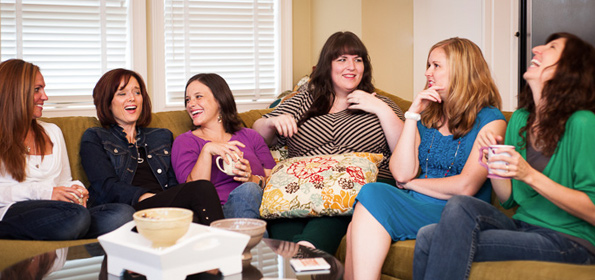 Our Online Community Groups

We want to connect you with friends who get where you're at and can encourage you along the way
. We believe friendship can transcend time zones, cultures and blog comment boxes. And that encouragement is a super power. To find the (in)courager group that's matches your season in life
click here
.
Our Book Club

Where a few times a year we all gather around some good words with feet up on the sofa and laugh and cry our way through a good book. Together. Is there anything better? You can check out all our past studies
over here
.
Our (in)real life Web Conference and Meetup Day

Because we believe that the best friendships need roots in real life to blossom, this is the event that encourages women to do just that. Derived from the social media acronym "IRL" or "in real life," (in)RL is a Webcast the last weekend in April on the topic of community. And it includes a day of worldwide
(in)courage meetups
– right wherever in the world you are.  Six thousand women participated last year. To learn more and save the date for next year,
click here
.
"For where two or three gather together as my followers, I am there among them."
~Matthew 18:20.